Seed Conversation
---
Seed conservation aims at the storage of seed in order to maintain high viability for as long as possible in addition to maintaining its genetic integrity and identity. This is done by:
ensuring that the seeds are properly dried before storage and immediately placed in airtight containers or aluminium sachets.
ensuring the seed has optimal initial viability (greater than 85% germination) before storage
controlling the seed storage conditions (temperature and humidity)
routine monitoring of the stored seed viability levels.
Only orthodox seeds that remain viable on desiccation to low moisture content. Recalcitrant seeds cannot survive desiccation while intermediate seeds exhibit some tolerance to desiccation but not for a long time.
The FAO Revised Genebank Standards are followed throughout the conservation process. Orthodox seeds are conserved at long term storage (LTS) conditions (-18 to -200C and 15% RH) and medium term seed storage (MTS) conditions (5-80C and 15% RH).
To ensure safety of the Genebank collection in case of any unforeseen calamity that can lead to the loss of conserved seeds, the seeds are supposed to be safety duplicated in another genebank. ICRAF Genebank collection is safety duplicated at Svalbard Global Seed Vault in Norway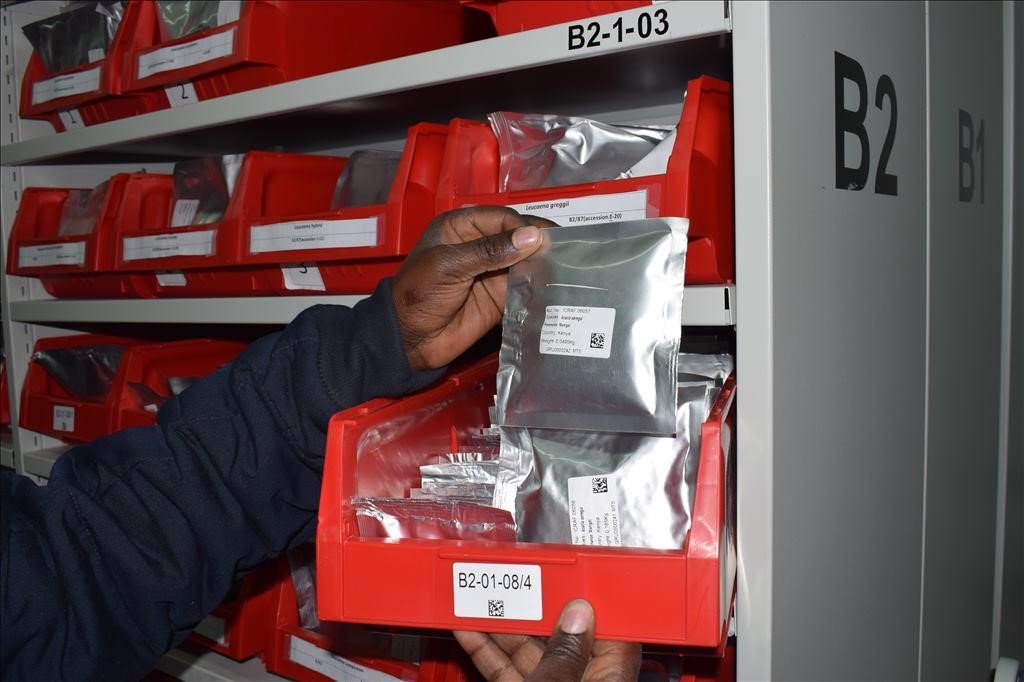 Seeds in vacuum sealed Aluminium sachets stored at medium term storage (MTS), ICRAF Genebank Nairobi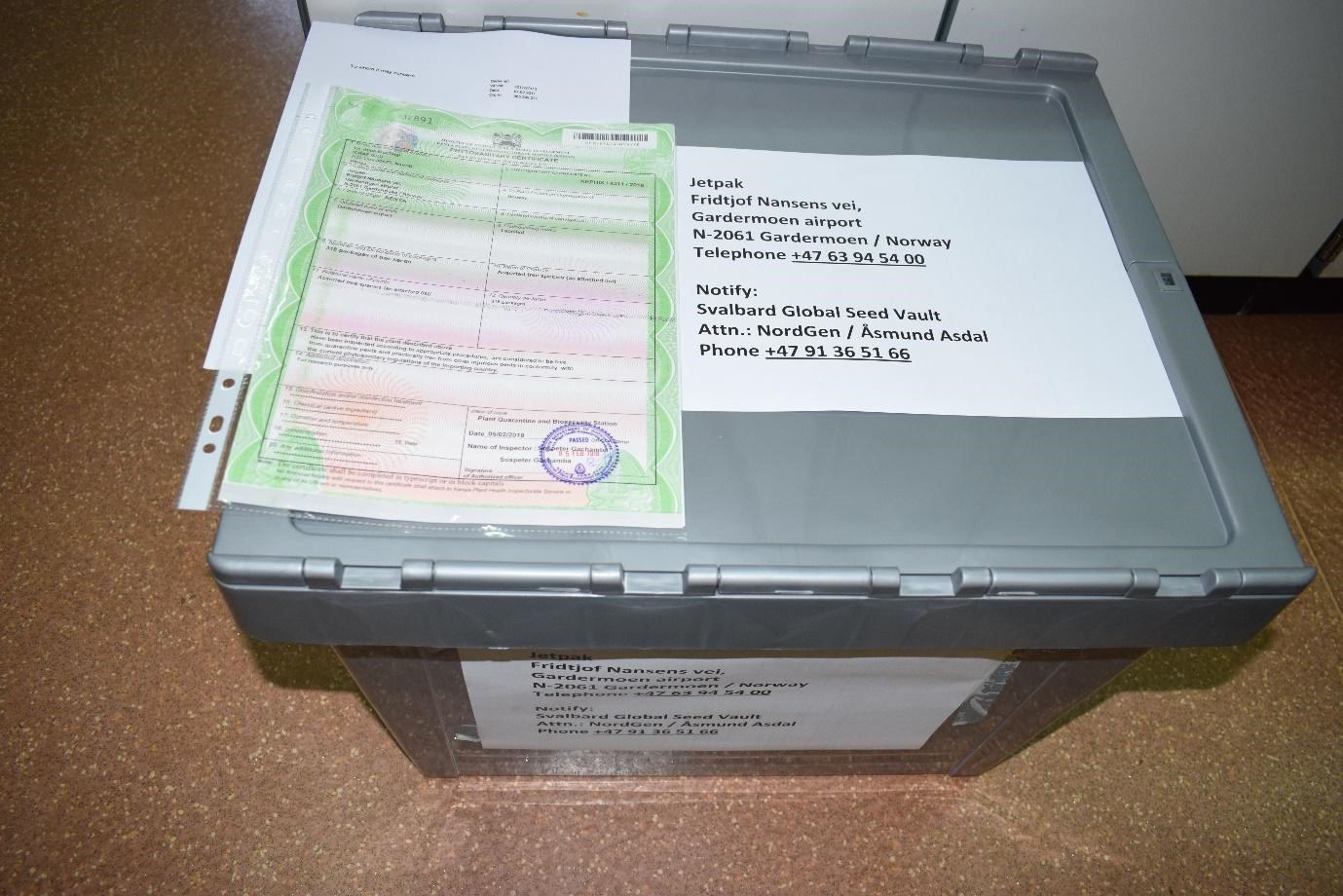 Packed seed consignment ready for dispatch to Svalbard Global Seed Vault for safety duplication