Germplasm distribution at ICRAF Genebank
---
The Genebank supplies tree seeds to users who have made formal seed requests, if the tree seeds requested are available for distribution. On average, the seed genebank distributes over 350 seed samples of various agroforestry tree species totaling to one million tree seeds annually. The regional Field Genebanks distribute clonally propagated superior tree germplasm. Germplasm distribution is guided byICRAF Genetic Resources Policy and the ICRAF Seed Acquisition and Use Policy.
Users are supported with relevant information such as tree species functions, species-site matching and available, by the Genetic resources databases and other open access databases such as GENESYS.
How is it done
Tree seed requesters can access ICRAF Genebank seed ordering guidelines here. Tree seeds can be ordered from the ICRAF Genebank from this link.
ICRAF genebank distributes agroforestry trees seed via the Standard Material Transfer Agreement (SMTA).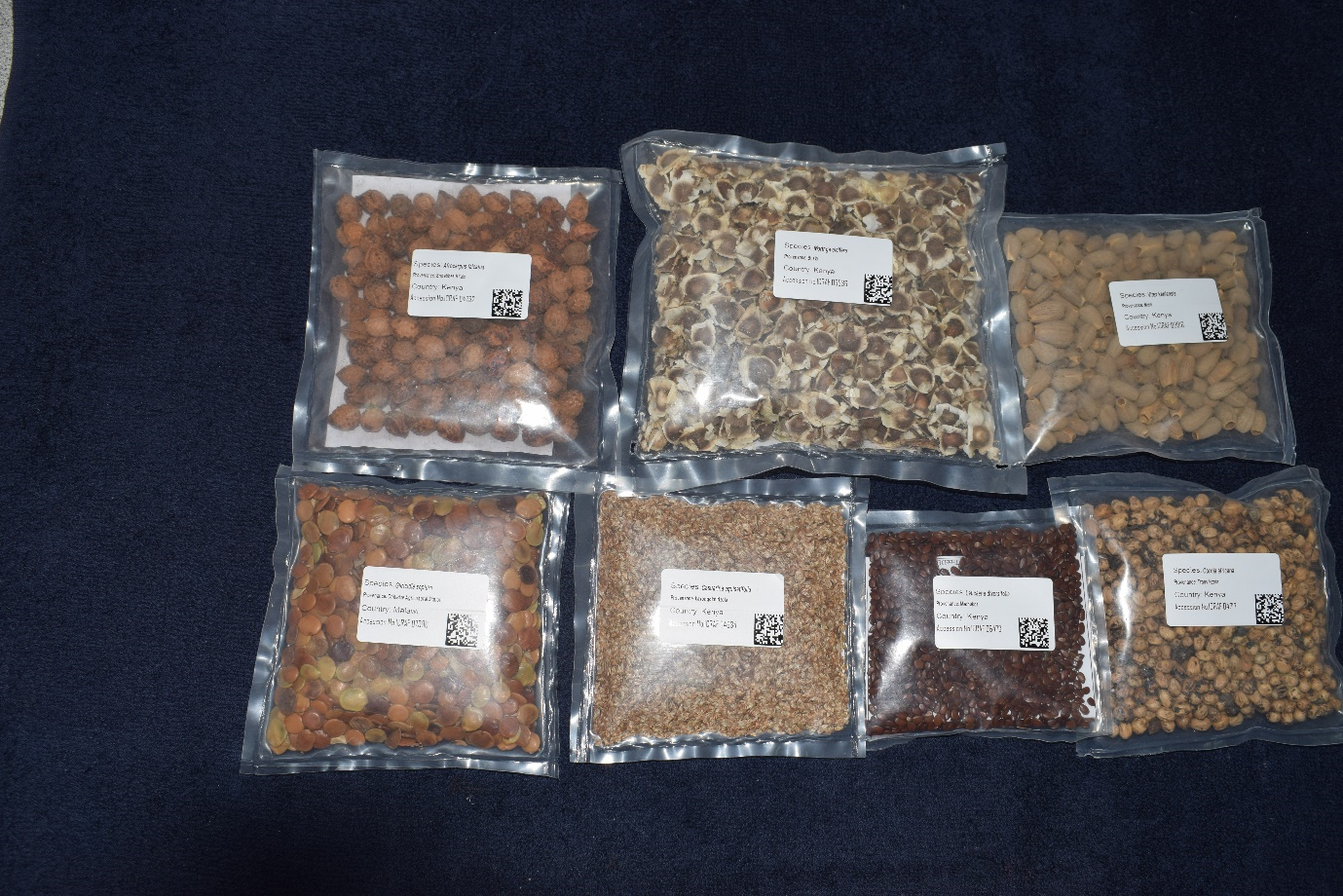 Seed samples packed for distribution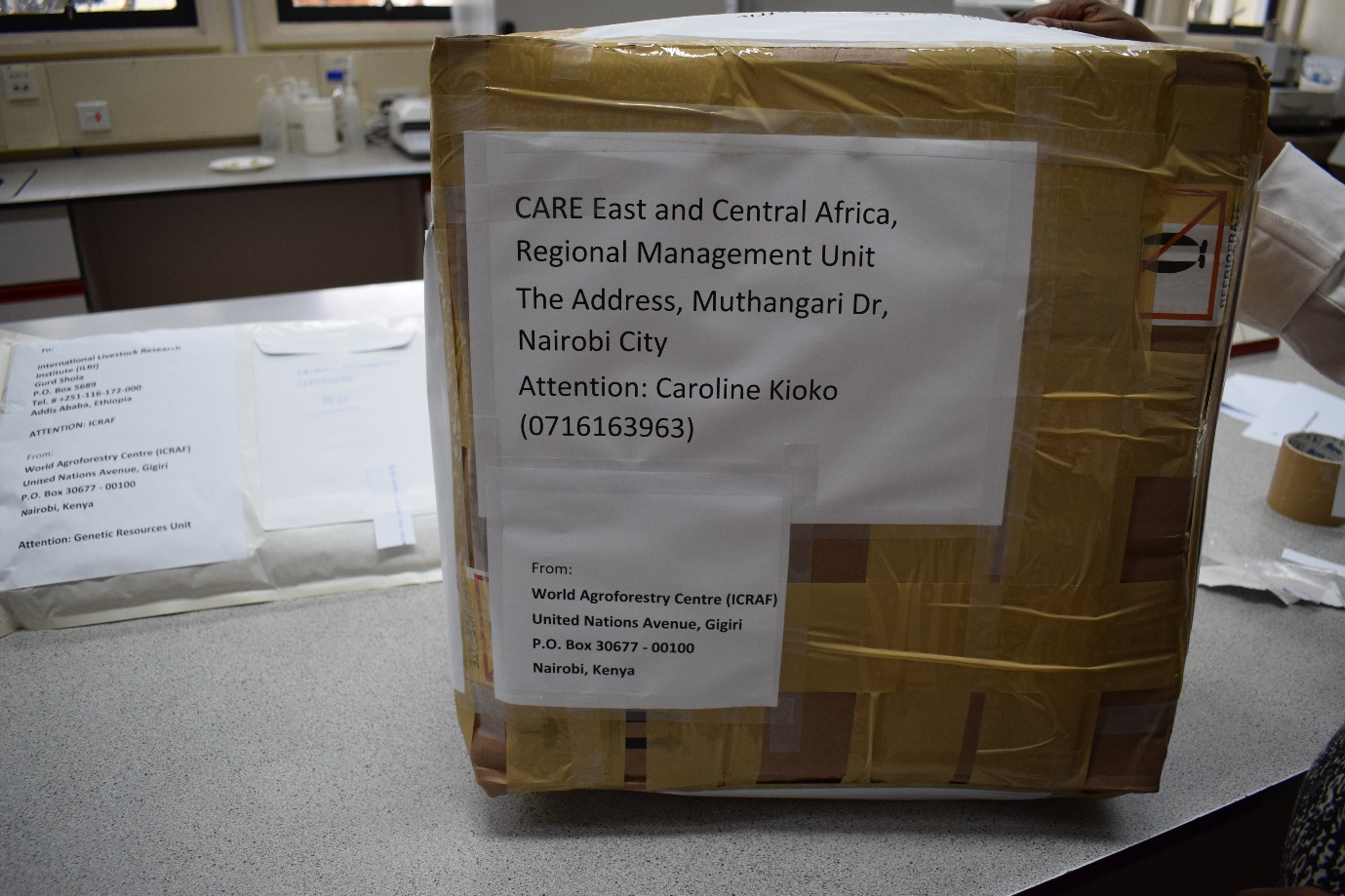 Seed consignment (several accessions) ready for distribution
Important links