Spatial arrangement
Trees are commonly planted along small rural roads and paths. This practice is similar to boundary planting, but the competition aspect is less important since the land is not cultivated, at least on one side. Quite often land between the homestead and a road or path can be set aside for trees, and then there is little or no competition with crops since the cultivated land is not adjacent to the area with trees.
Trees can be planted in one or several rows, on one or both sides of the road or path.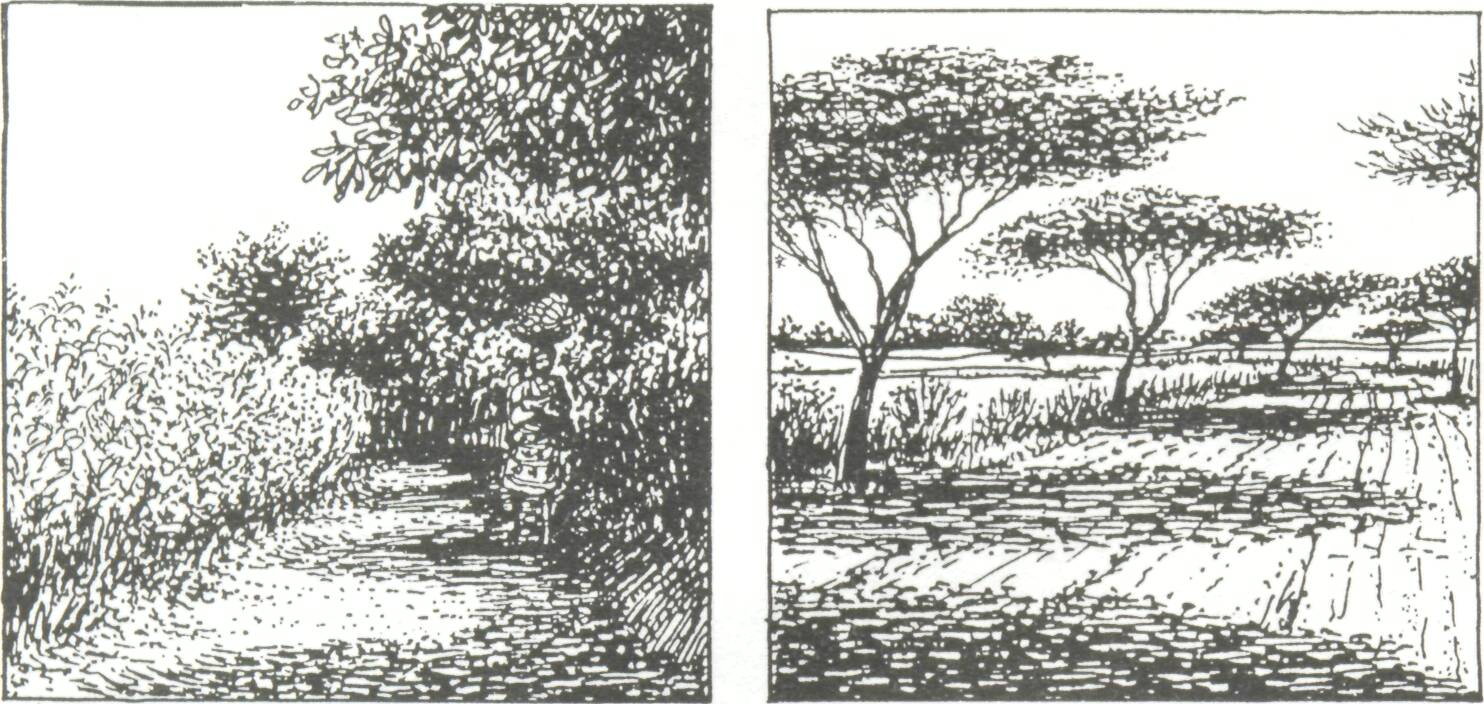 Tree growing along bigger roads is more complex. Road safety requires that trees not be grown too close to the road. Ownership issues may also arise, and the road authorities must be involved in planning and decision-making.

Areas where the practice is relevant
This practice is relevant in all areas with permanent settlements.

Establishment and spacing
Any propagation method can be used, the choice depending mainly on species. Initially, spacing can be as dense as 0.5 m, but later the trees should be thinned to allow them to grow to the desired size.

Management aspects
Management is the same as for trees in fields, but trees along roads may not always be pruned or pollarded.

Benefits
The benefits are the same as those from trees in fields, and in addition the trees will reduce dust from roads.

Examples of species
Almost any desired species can do provided that it is well suited to the ecological conditions of the area. Competitive species can be used in situations where there are no nearby crops.